Browser Security Settings


Adjusting your browser's security settings
Security settings for Internet Explorer
Click Tools, then click Internet Options.
Click the Security tab.
Click Custom Level button.
In the Reset To field select Medium-Low and click Reset button
In the Setting field find Miscellaneous group and ensure that Submit nonencrypted form data is checked.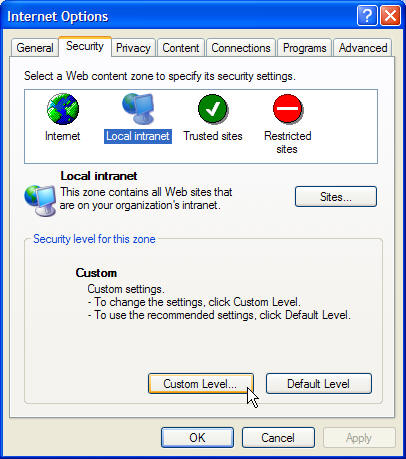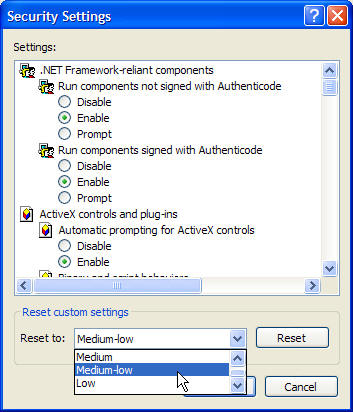 Security settings for other browsers
To determine whether your browser's security settings will allow you to log into and browse our sites, as well as submit forms, refer to the online Help section of your browser. The Help feature should also provide you with detailed instructions on configuring your browser's security settings.
If you have any further questions, do not hesitate to contact our technical support staff at 1-888-567-3434 ext 2. or simply send an email to